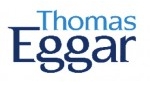 THE SPORTS LAWYER is actually a posse of Britain's brightest lawyers, from the Sport & Media team at the UK law firm, Thomas Eggar, who will be contributing features, analysis and insight on a regular basis on the key sports law issues of the day. In TSL's latest column, Andrew Nixon discusses UEFA's rejection of Sion's appeal against the reinstatement of Celtic to this season's Europa League.
 X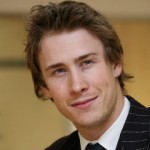 By Andrew Nixon
16 September 2011
Swiss team Sion has had its appeal against the reinstatement of Celtic to this season's Europa League rejected by UEFA. Sion had played Celtic in the league's play off stages, and defeated the Scottish club 3-1. However, UEFA subsequently ruled that Sion had used ineligible players and that Celtic should proceed to the opening round.
Sion has indicated its intention of appeal to the Court of Arbitration for Sport (CAS), which under UEFA rules it must do within 10 days. Sion even sought a declaration from a Swiss court that it should be reinstated to the competition, a declaration that was quickly dismissed by a UEFA emergency tribunal. UEFA did however endorse Sion's right to appeal.
.
.
Comment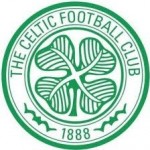 UEFA was determined that the Celtic/Atletico fixture would proceed (which it did), and will hope that CAS upholds its decision to reinstate Celtic. If CAS does overturn UEFA's ruling, Sion's remedy will be in damages for loss of revenue and income that would have been generated had it proceeded to the league stage.
Notwithstanding the ruling of the Swiss court, which Sion will seek to rely upon, the club's chances of successfully appealing UEFA's decision are however slim. The governing body's rules on player illegibility are clear and provided those rules have been properly applied the reinstatement should stand.
When Sion entered the Europa League preliminary rounds, it fell under the governance of the rules and regulations of UEFA, and as such the club is contractually obliged to adhere to those rules and regulations. A failure to do so is, in simple terms, a breach of contract, entitling the governing body to impose a disciplinary sanction.
Sion is also unlikely to get far with any argument that the sanction is disproportionate: the whole purpose of rules is to ensure the principle of sporting fairness is applied across the board. For these reasons, one club cannot be treated differently to any other.
Sports shorts
Lawes banned
Englandlock Courtney Lawes has been banned for two matches for "recklessly striking"Argentina's Mario Ledesma with his knee duringEngland's narrow win on Saturday.
Lawes will missEngland's next two games, againstGeorgiaon Sunday andRomaniaon 24 September.
The offence carries a guideline suspension of between three and twelve weeks – converted to matches at a World Cup – but Lawes' offence was deemed "low end".
Marler and James suspended by the RFU
The RFU disciplinary panel has banned Joe Marler, of Harlequins, for three weeks for striking an opponent. The incident took place during Quin's opening game win over London Irish. Will James, a lock forward who plays forGloucester, has been cited and banned for a similar offence duringGloucester's defeat by Northampton Saints. James was suspended for two weeks, reduced to one as a consequence of his good disciplinary record.
Andrew Nixon is an Associate in the Sport and Media Group at Thomas Eggar.
Follow us on Twitter at – thesportlawyer